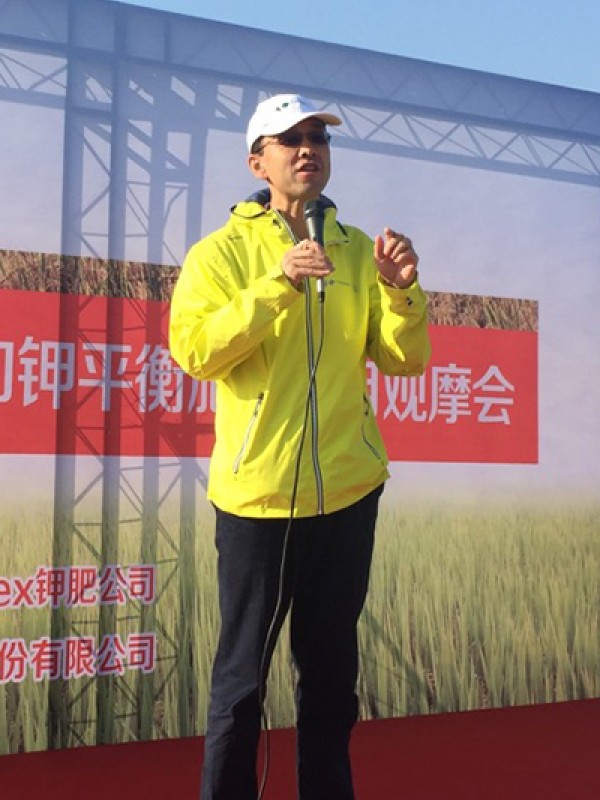 Job Title:
Vice President Marketing, North Asia
With Canpotex since:
2012
Office Location:
Shanghai, China
Education:
PhD in Geology and a Master's degree in Management
Donghai Du joined Canpotex's Canadian offices in 2012 and was then then relocated one year later to our Canpotex International Pte. Limited Shanghai Representative Office. Donghai helped establish this new office and strengthen the connection we share with our Chinese customers, to better service this important market.
China is world's largest potash market and one of the largest markets for Canpotex. "China's market is constantly evolving," explains Donghai. "I work in a developing country where its agriculture sector and mode of fertilizer consumption are still constantly evolving. This makes it very interesting and unique. In our daily sales work, we have many good opportunities to learn about the business and industry as we travel to different places or attend major conferences and meet with different customers. Canpotex works hard to understand China's fertilizer requirements by spending time in the fields with our customers, listening to their needs, and continually working to meet these needs on a consistent basis. We pay attention to long-term sustainable customer relationships—and this is one aspect about Canpotex's corporate culture which I like most."
Prior to working at Canpotex, Donghai worked in a few other commodity production, logistic, sales and marketing companies. Outside of work, Donghai runs in his spare time and enjoys participating in marathons.