Over 50 Years of Nourishing the World
Since our first sale in 1972, Canpotex has become one of the world's largest suppliers of potash and a vital link in helping the world grow the food it needs. A global company with Canadian roots, Canpotex responsibly markets and delivers Saskatchewan potash overseas on behalf of its shareholders, Mosaic and Nutrien. We celebrate the strength of our relationships with customers and partners, our ability to reliably operate with integrity, and our success as one of Canada's largest exporters. We will continue to build and grow from a solid foundation.
1943
Potash is discovered in Saskatchewan while drilling for oil.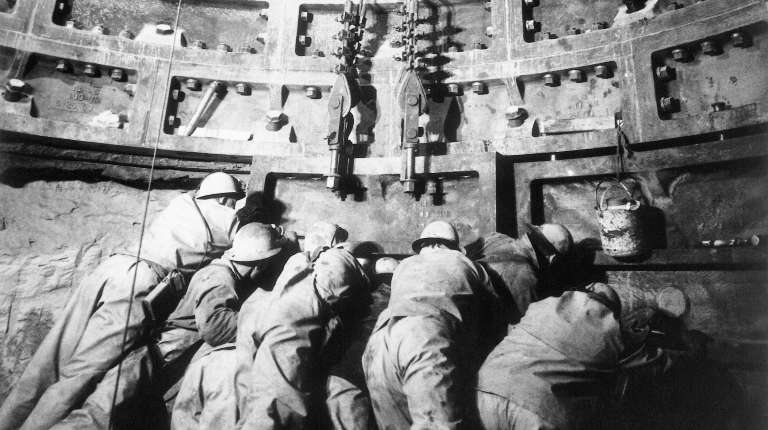 1960
First successful potash mine is drilled in Saskatchewan.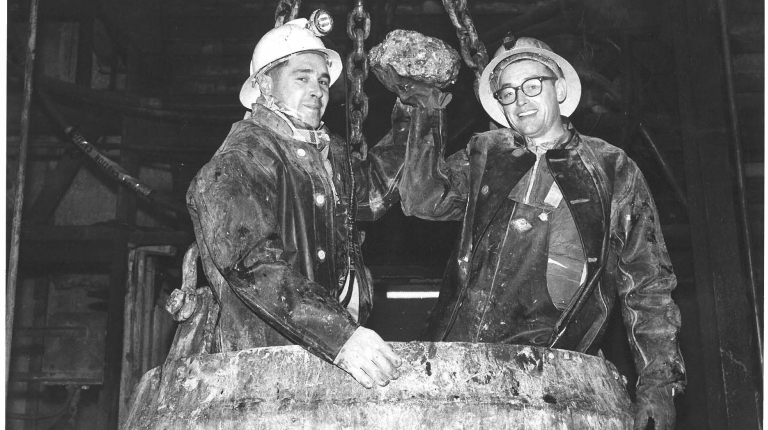 1962
Commercial potash production begins at the IMC (now Mosaic) K-1 mine at Esterhazy.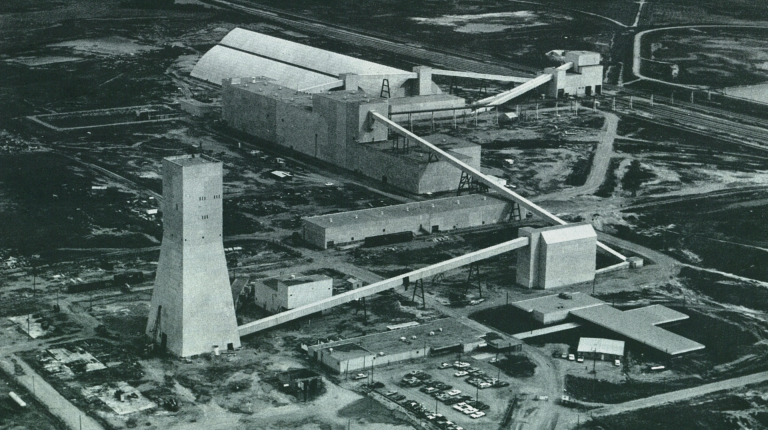 1970
Potexco Limited (renamed Canpotex Limited in October 1970) is formed to efficiently market Canadian potash to countries outside Canada and the United States, with a registered office in Regina, Saskatchewan, Canada. Sales and distribution are managed by potash producing company members, acting on Canpotex's behalf, until 1972.

Ten potash mines are operating in Saskatchewan.
1972
Canpotex takes over sales and general distribution activities from its member companies and becomes operational with 12 shareholders.

Canpotex opens its head office in Toronto, Ontario, Canada.

Roger Hatch, President of Canpotex 1972-1984.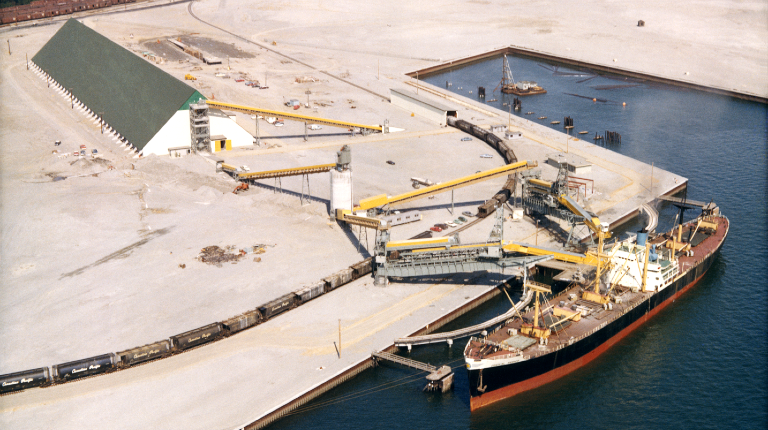 1974
An inland transportation office opens in Regina as Canpotex takes over supply and inland transportation activities from the Saskatchewan potash producers.

Canpotex Shipping Services Limited, a wholly owned subsidiary of Canpotex Limited opens in Vancouver, British Columbia, Canada to coordinate ocean freight and terminal activities for Canpotex.
1976
Canpotex establishes an office in Singapore.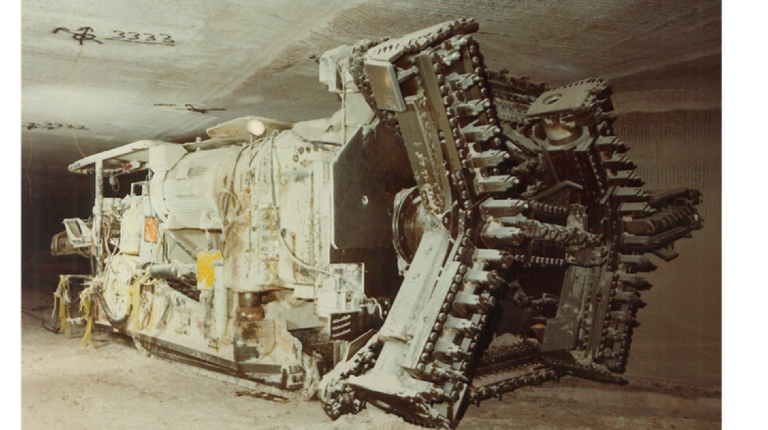 1979
Canpotex establishes an office in Japan to provide direct contact with Japanese importers.

A number of Canpotex member companies, through Canpotex Bulk Terminals Limited, purchase an interest in Neptune Bulk Terminals (Canada) Ltd. at North Vancouver, British Columbia, Canada.

Early potash boring machines.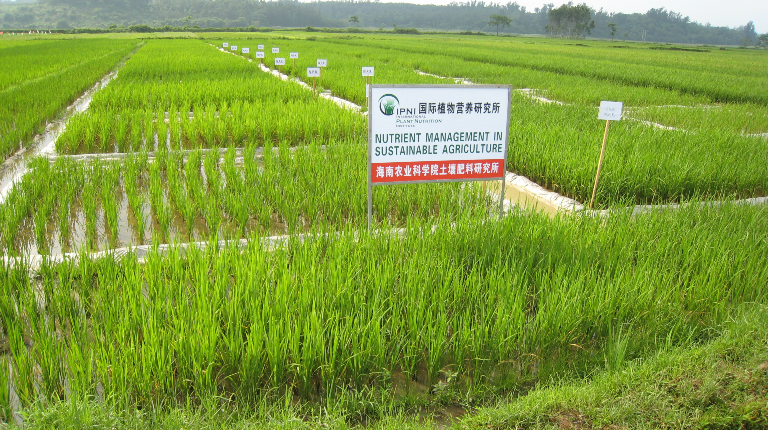 1983
Canpotex initiates its first Market Development program in China, a "grass roots" program that promotes balanced fertilizer application to produce better and healthier crops.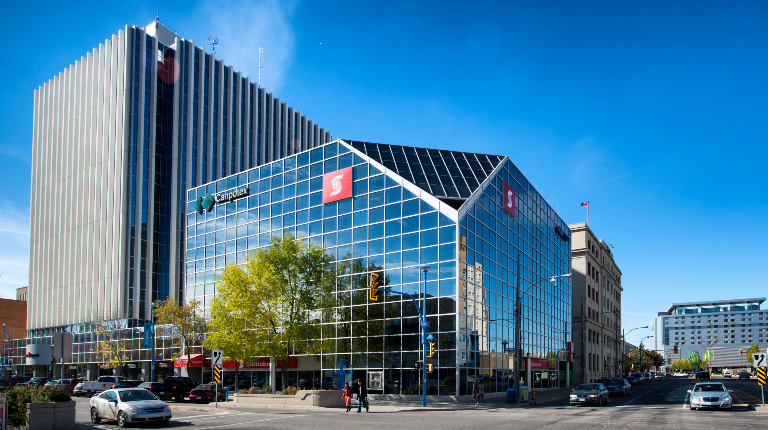 1984
Canpotex establishes an office in Saskatoon, Saskatchewan, Canada to coordinate Market Development activities, and relocates its inland transportation office from Regina to Saskatoon.

Erik Ekedahl is appointed President of Canpotex.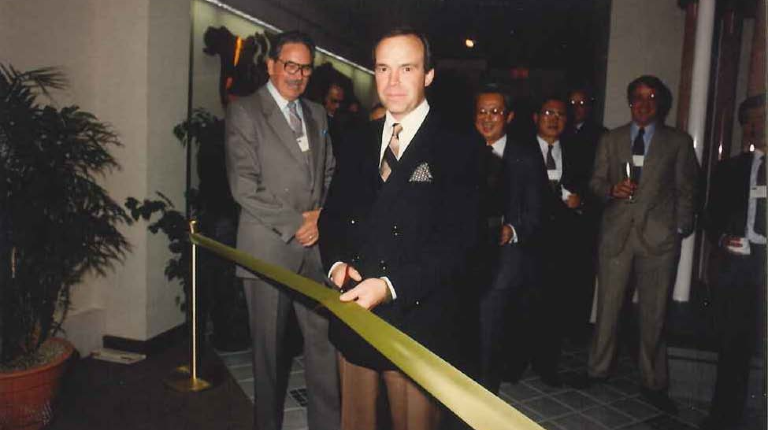 1985
Canpotex moves its Toronto head office to Saskatoon, Saskatchewan.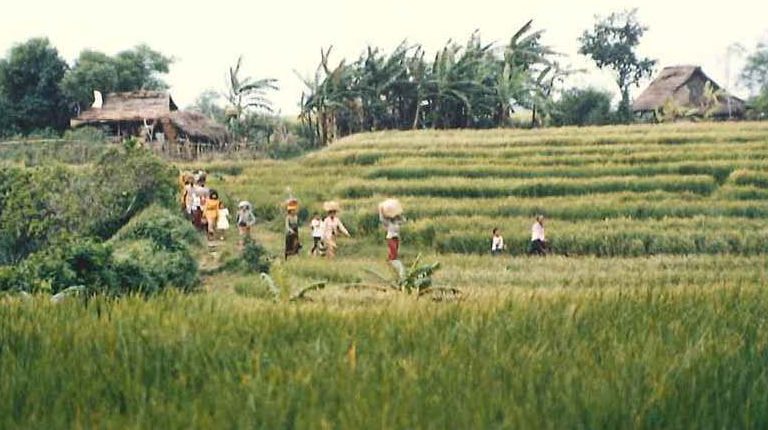 1986
Canpotex sponsors education programs for Chinese farmers on the benefits of balanced fertilization, and is among the first western companies to institute a TV advertising campaign in China.

Canpotex and the Government of Canada jointly fund a pilot bulk blend plant in South China, which will purchase its future potash requirements from Canpotex.

Canpotex inaugurates a new distribution route through Thunder Bay, Ontario, Canada on the St. Lawrence Seaway to supply markets in Europe.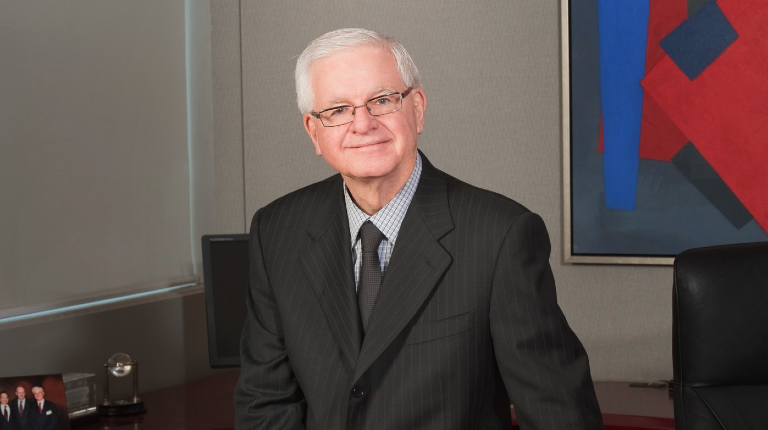 1991
Steve Dechka is appointed President and Chief Executive Officer of Canpotex.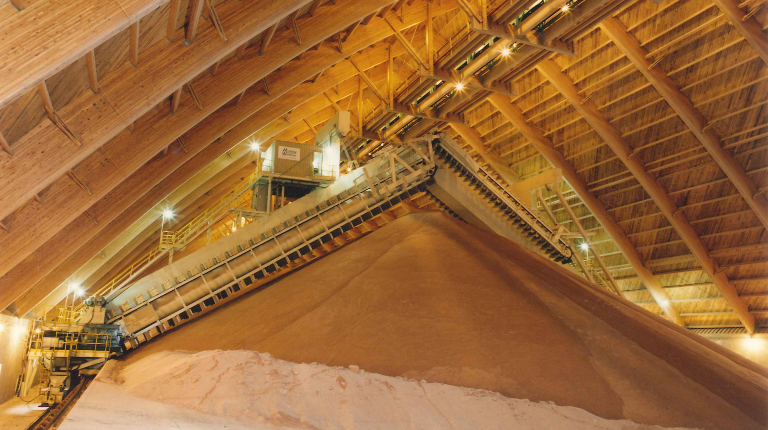 1993
Canpotex establishes an office in Hong Kong to provide direct contact to Chinese importers, and coordinate ongoing Market Development activities in that country.

Canpotex completes a CDN $30 million investment in Neptune Bulk Terminals in North Vancouver, British Columbia which increases storage capacity to 210,000 tonnes and throughput capacity to 6.0 million tonnes.
1997
Canpotex celebrates its 25th Anniversary with the opening of Portland Bulk Terminals, its new bulk handling terminal facility at Portland, Oregon, USA. This new facility gives Canpotex an additional 100,000 tonnes of potash storage capacity and a second terminal on the Pacific West Coast, making deliveries even more flexible and cost-effective.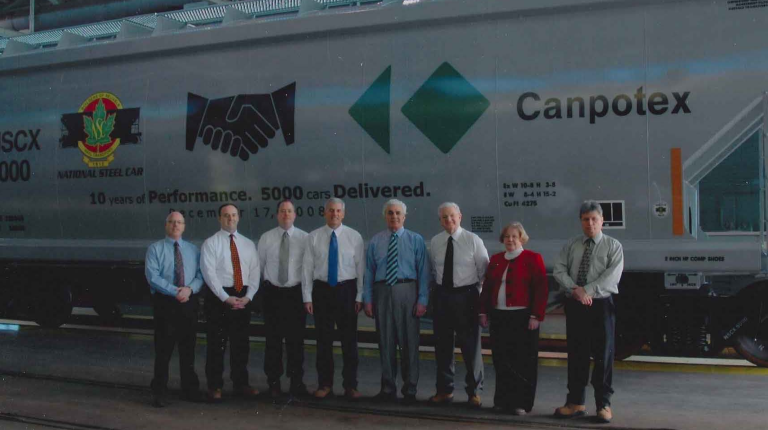 1999
Canpotex, in collaboration with National Steel Car of Hamilton, Ontario, designs a high-capacity railcar dedicated to potash service. These railcars are built to preserve potash quality, and to increase operational efficiencies. Since 1999, Canpotex has commissioned 7,000 railcars with National Steel Car, investing hundreds of millions of dollars into the Canadian economy.
2001
Investments in Neptune Bulk Terminals increase terminal throughput to 8.5 million tonnes.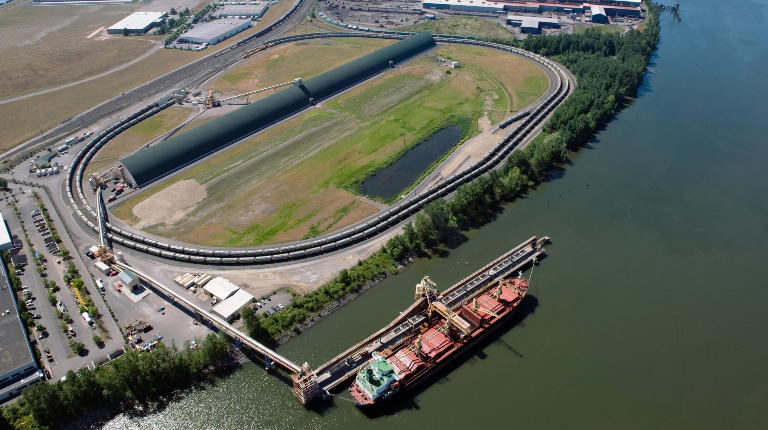 2007
The storage building extension at Portland Bulk Terminals increases its storage capacity to 135,000 tonnes.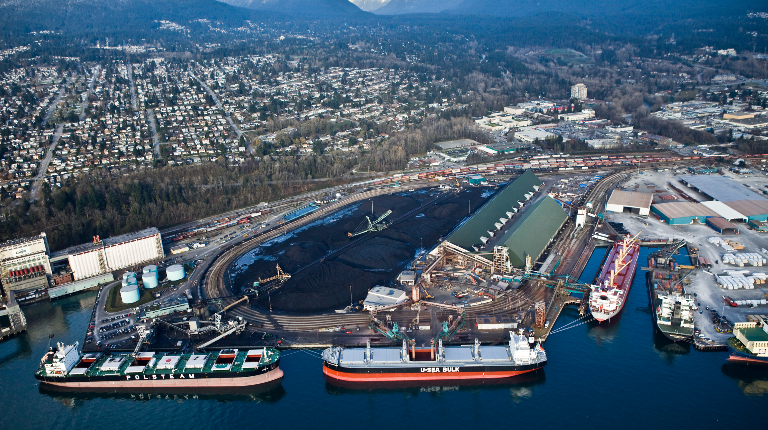 2009
Canpotex invests in track reconfiguration at Neptune Bulk Terminals, increasing terminal throughput capacity to 9.0 million tonnes.
2011
Major upgrades to Neptune Bulk Terminals increase terminal throughput capacity to 10.0 million tonnes.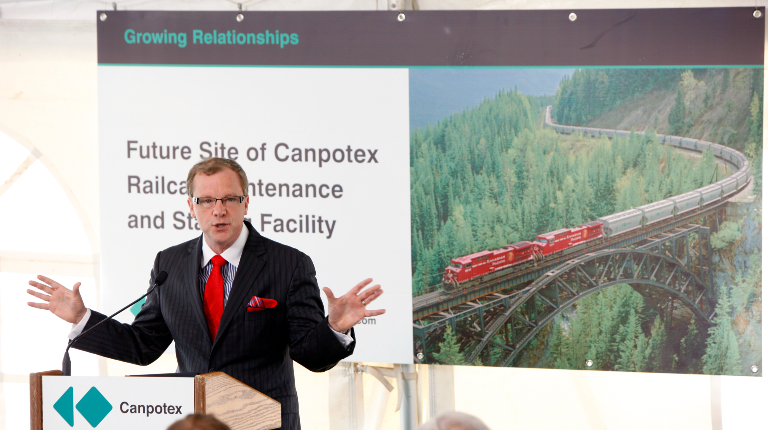 2012
Canpotex's Railcar Maintenance Facility commences operations in Lanigan District, Saskatchewan, ensuring Canpotex's railcars are efficiently maintained for safe and timely transportation of Saskatchewan potash to offshore markets.

Canpotex celebrates its 40th anniversary.
2013
Canpotex relocates its Hong Kong office to Shanghai, China in order to provide more direct service to its customers in that region.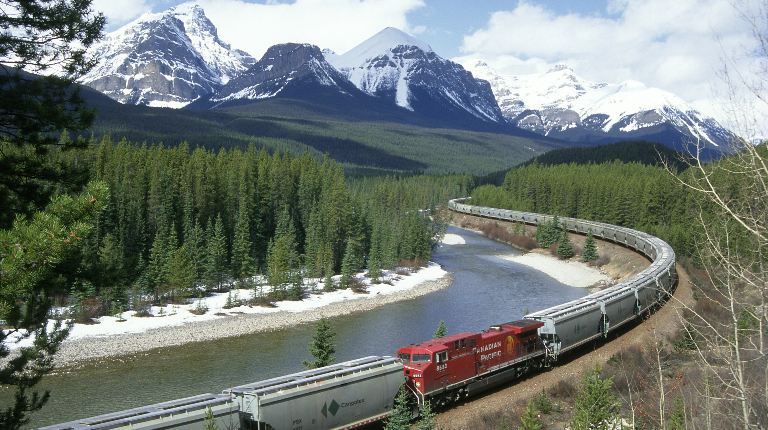 2014
Canpotex celebrates delivering its 200 millionth tonne of Saskatchewan potash to its customers in offshore markets.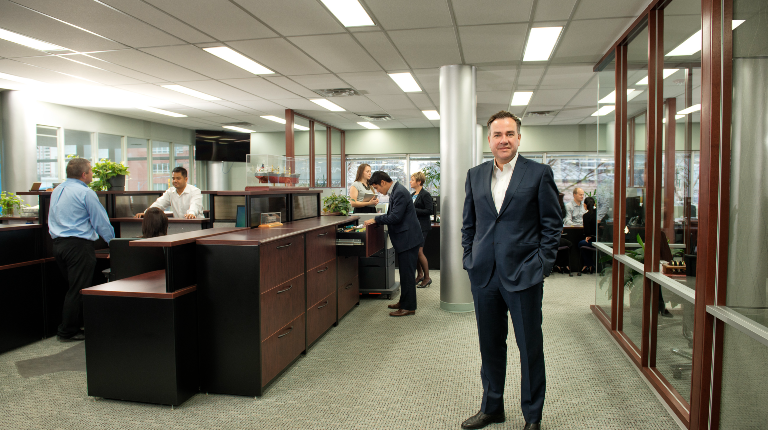 2015
Canpotex announces National Steel Car will manufacture an additional 700 railcars for potash shipments.

Canpotex completes the installation of its new high-speed shiploader at Portland Bulk Terminals, and increases throughput capacity at the terminal.

Saskatoon celebrates the opening of the PotashCorp Playland at Kinsmen Park, featuring the Canpotex Train ride co-funded by Canpotex and CP Rail.

The Board of Directors appoints Ken Seitz President and Chief Executive Officer of Canpotex.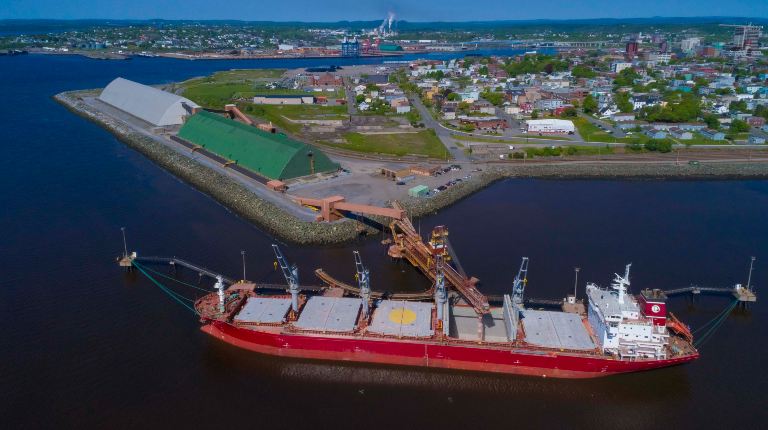 2016
Saint John Terminal (located in Saint John, New Brunswick, Canada) is added to Canpotex's export supply chain, increasing Canpotex's annual supply chain capacity by 2 million tonnes.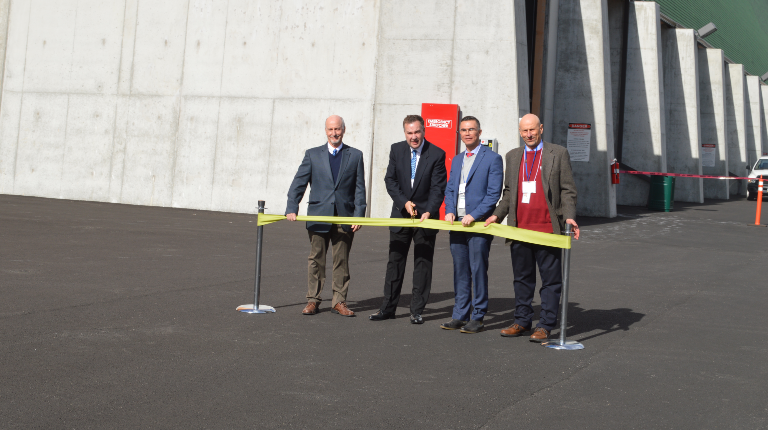 2017
Canpotex completes construction of its second warehouse at Portland Bulk Terminals increasing its storage capacity to 250,000 tonnes and throughput to 8 million tonnes.
2018
Following the Agrium and PotashCorp merger, Canpotex's shareholders now consist of Mosaic and Nutrien. Each has an equal ownership in Canpotex and equal representation on the Canpotex Board of Directors.

Canpotex opens an office in São Paolo.

Canpotex hits the mark of 250 million tonnes of potash sold (achieving volume growth of 25% in 4 years).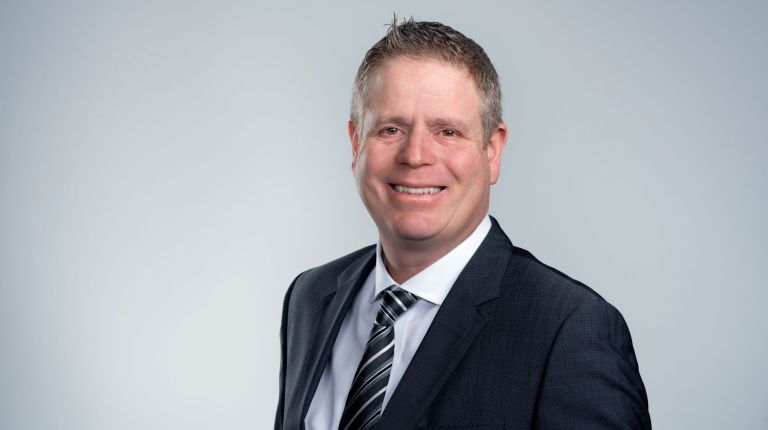 2020
The Board of Directors announces the appointment of Gordon McKenzie as President and Chief Executive Officer of Canpotex.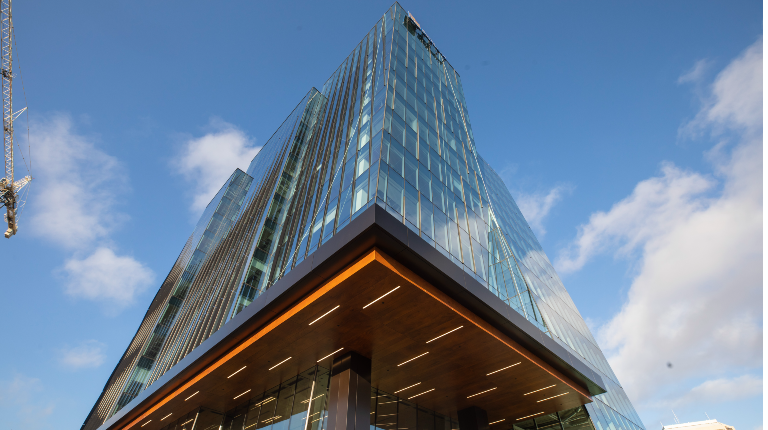 2022
Canpotex celebrates its 50th anniversary with the opening of its newly constructed head office in the River Landing complex in Saskatoon, Saskatchewan, Canada.