At Canpotex, it is our responsibility to foster the sustainability of our people and our communities.
We are committed not only to helping the world grow more food – but doing so in a way that puts people and the planet at the centre of what we do. At a time when the world is counting on us to deliver the potash that it needs to grow more food, we are proud that we can responsibly and reliably step up to serve our customers and help generate prosperity and food security in the places we reach.
Read our latest ESG Report to find out how we are delivering potash in a sustainable way.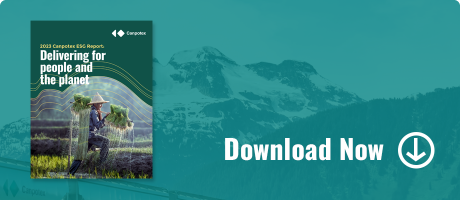 For Canpotex, we are committed to:
Treating all people with respect. When we interact with our people, be it our employees, our community partners, or our overseas customers, it is done with respect for unique values and perspectives.

Putting safety and the environment first. We believe that all workplace safety and environmental incidents are preventable, and we put in place programs and processes to prevent incidents and to ensure excellence in our performance.

Conducting ourselves with integrity. As a global business, we operate with integrity and in an ethical manner across all areas of our business. Our reputation is our calling card, and integrity is a promise we make to ourselves and to our stakeholders.

Contributing to the well-being of our local community. By nature of our business, Canpotex plays an important role in helping to achieve global food security. We believe it is important we also do our part to address food security here at home, by supporting community programs that address child food security.