We succeed in competitive markets.
Canpotex's international potash market expertise is unparalleled. Our marketing team is highly knowledgeable with decades of industry experience and direct customer service. We work closely with farmers, to know our markets, taking time with our customers in their fields to understand what type and amount of potash is best suited to their crops. Each customer and each field is unique, and we have a dedicated marketing team that discusses the importance of balanced fertilization with farmers for each unique crop.
Quality is paramount to Canpotex. We carefully manage our potash throughout its journey to customers, from mine site to global ports, and follow stringent quality standards.
Every year, Canpotex reliably delivers over 13 million tonnes of potash from Saskatchewan, Canada to approximately 40 overseas countries. Potash is one of Canada's largest exports, and we are proud to be one of Canada's top exporters and Saskatchewan's top overseas exporter.
Since its founding, Canpotex has shipped approximately 300 million tonnes of potash to almost 70 overseas countries. Our five largest markets (Brazil, China, India, Indonesia, and Malaysia) account for approximately 75% of Canpotex's annual potash exports.
Canpotex works with integrity, honesty and respect. Integrity is one of our key company values, and our employees ensure that each sale is conducted with those high standards. Our diverse team is culturally competent and conducts business in a way that respects the customs of our customers, taking into consideration a variety of international laws, cultures, languages and social norms.
Canpotex potash has been vital in helping Brazilian crops—such as soybean, corn, sugarcane, coffee, and biofuels—improve their soil health and crop yields. Potash has been identified as one of the key fertilizer nutrients that have helped Brazil's potassium-deficient soils.  
Brazil is the largest international potash import market and Canpotex's largest market. Potash is also Canada's largest export to Brazil.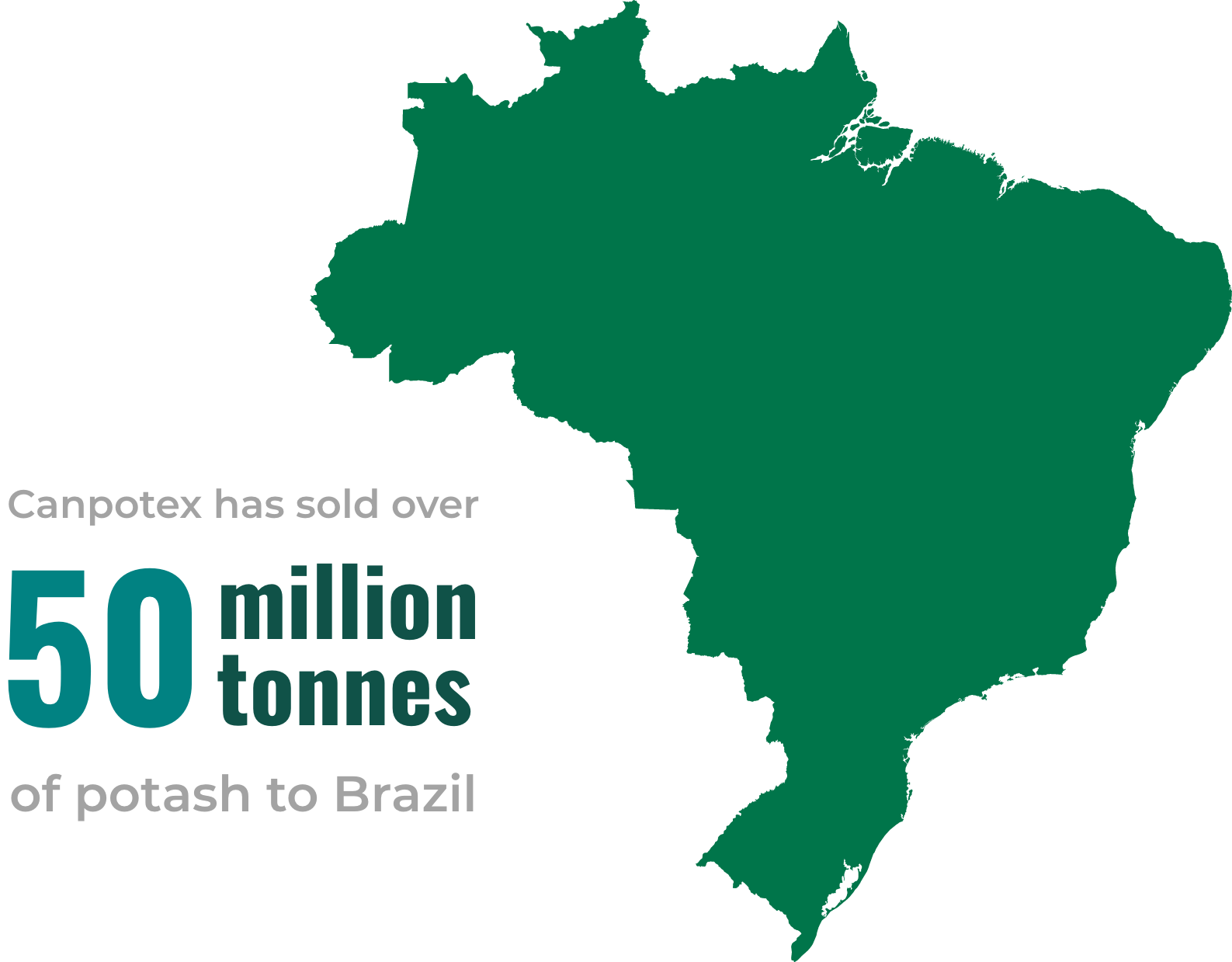 China is the world's second largest potash importer, using more fertilizer than any other country. Canpotex has helped educate its customers in China on how best to use potash to increase crop yields and improve food production through various farmer education programs. Since 1983, we have invested over US $30 million in these programs.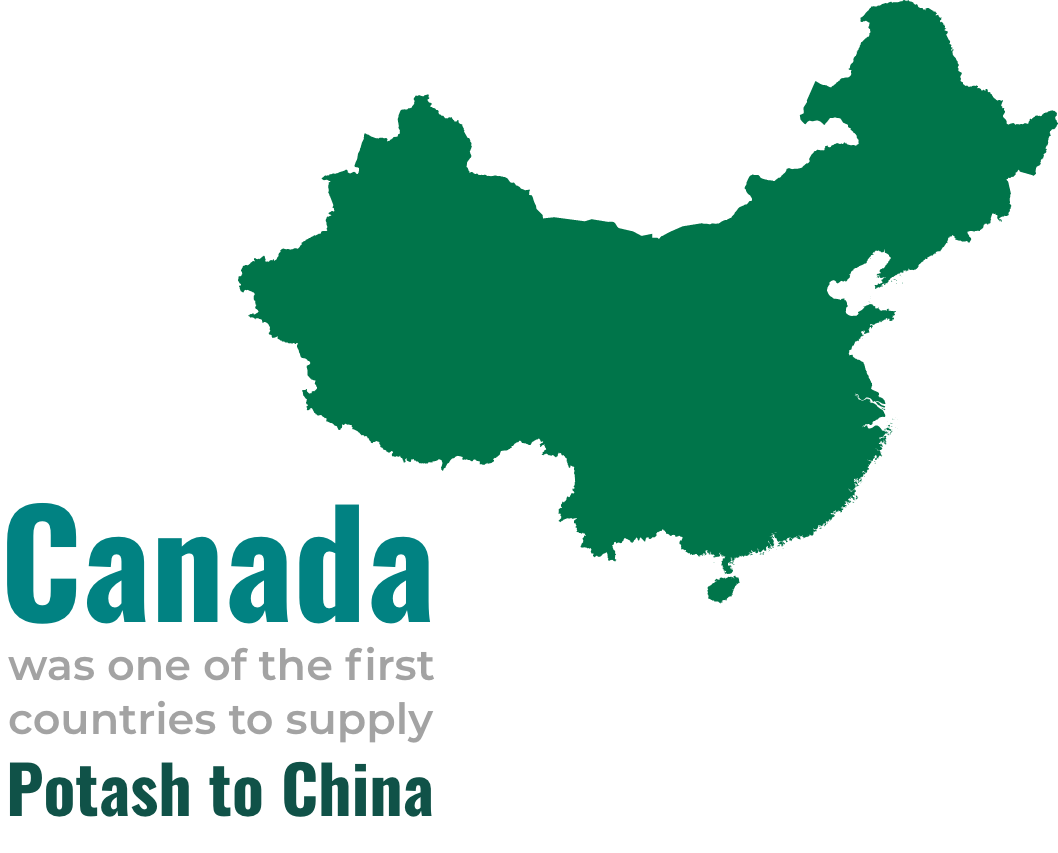 India is the third largest international potash market. Canpotex delivers high quality Canadian potash to India, where it is primarily applied to crops such as rice, fruits and vegetables, wheat, and pulses.
Canpotex operates farmer education programs in India that teach how to best apply a balanced ratio of potash, nitrogen, and phosphate to improve soil health and increase crop yields. Canpotex is committed to continuing these educational programs in India to ensure that the regions farmers are best supported for economic and agricultural success.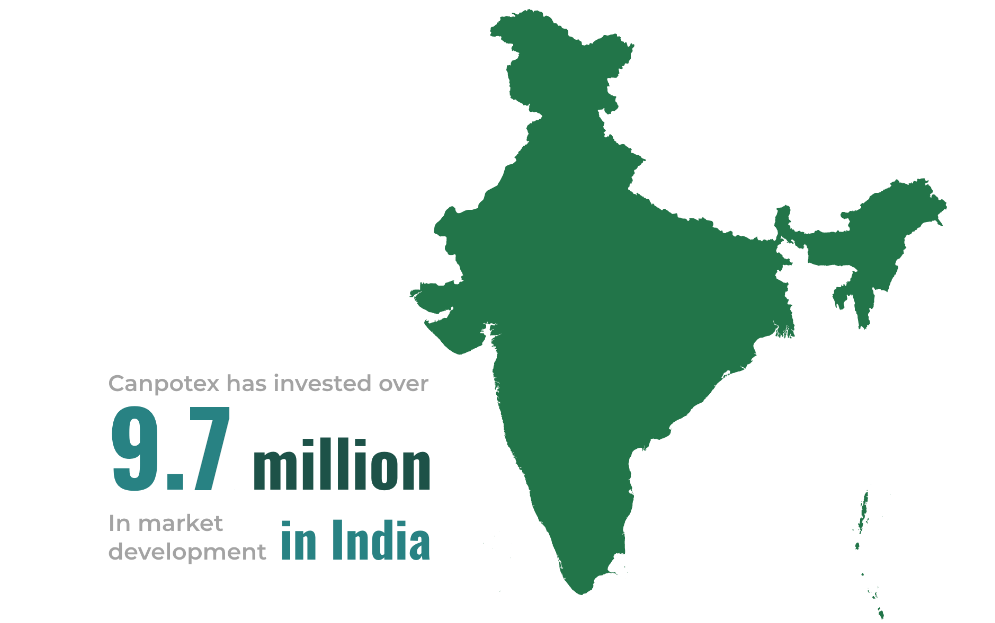 Indonesia is the fastest growing potash market in Southeast Asia, currently ranked fourth in the world. The country has been an important export market for Canpotex for over 40 years. Today, Canpotex is the second largest Canadian exporter to Indonesia.
The majority of potash in Indonesia (approximately 70%) is applied to oil palm crops, with the remainder applied to crops such as rice, maize, soybean, rubber, fruit, and vegetables.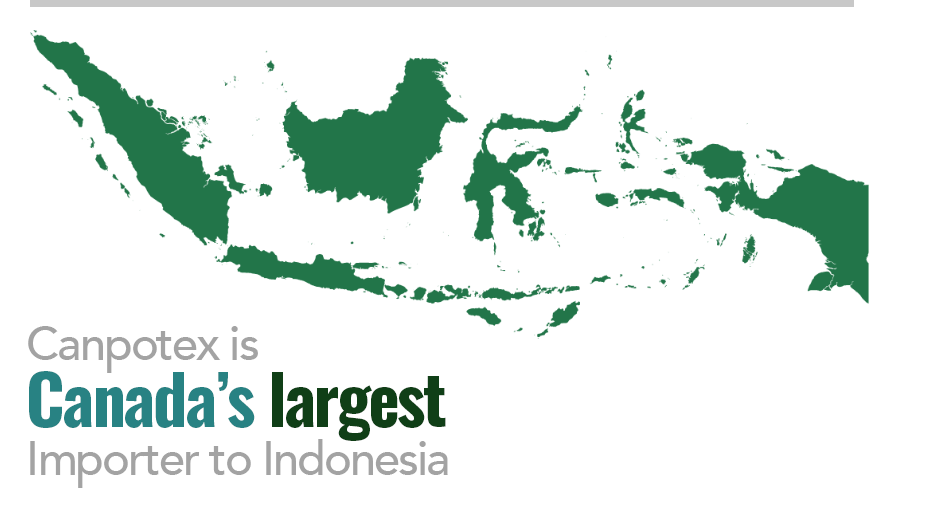 Malaysia is the fifth largest international potash market. Canpotex has been a dedicated supplier of potash to this region since 1972, totaling over 20 million tonnes of potash delivered. We are currently Canada's single largest exporter to Malaysia.
Approximately 90% of imported potash is used on oil palm crops, with the remaining 10% largely applied to rubber, rice, fruit, and vegetable crops.
Canpotex has provided potash education in Malaysia and Indonesia since 1985, spending over US $2 million in programs that teach plantation owners and landholders the best agronomy-based plantation management practices. These programs teach how best to identify yield gaps for productivity gains, focusing on crop health and nutrition, balanced fertilization, and improved harvest practices.