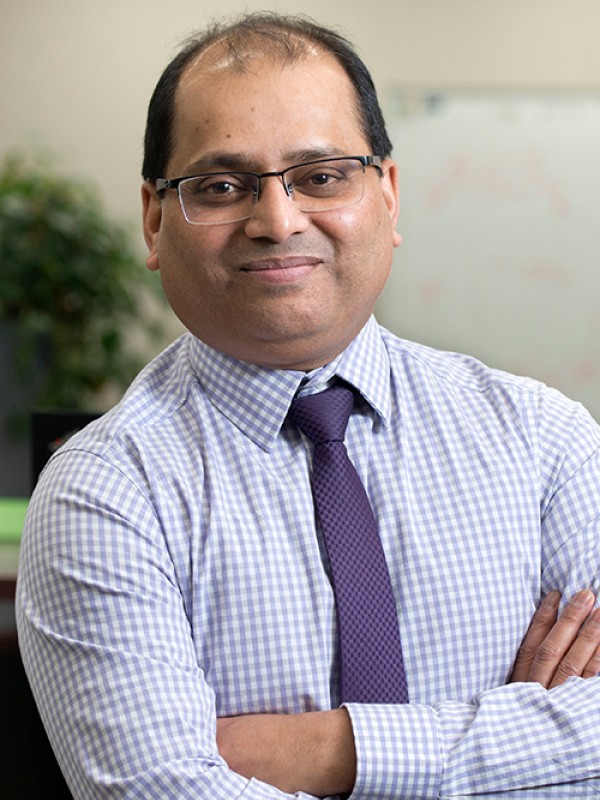 Job Title:
Business Information Developer
With Canpotex since:
2012
Office Location:
Saskatoon, Saskatchewan, Canada
Education:
Bachelor of Science in computer science and mathematics and Oracle Certified Professional (OCP) certification
Mohammed began working with Canpotex as an Oracle System Analyst, and has since progressed into his current role where he is responsible for development, implementation, installation and testing of application software, reports and data warehousing. His main focus is on designing and implementing data warehouses to store large amount of information by using an ETL process (Extraction-Transform-Load), and relational and multidimensional databases. Additionally, he writes queries, designs reports, and regularly problem solves for Canpotex employees—diagnosing and repairing their application problems.
"I believe Business Intelligence as a whole plays a big role within Canpotex. As the Company collects business information, we transform that information into data that makes sense and is easier accessible for decision-making. Without business information, there is no data, and without data there is no business to run. My role is really to represent this data to the Company in a way that matters to the business as a whole, and to each employee with the project/task they are working on. For example, one of my projects is to put rail data into dashboards that show the exact locations of our Canpotex trains on a map. Transforming this type of raw data into visual representations on Dashboards or Reports is an interesting part of my job."
Mohammed describes himself as a confident team member who likes to work with people. He enjoys his daily interaction and collaboration with the end users of his work, and the constant learning environment that Canpotex supports. Having a Corporate culture that fosters growth and values "people" is important to him—where everyone is encouraged to be leaders who support transparency, trust, consistent communication and respect, and ultimately, everyone's contribution. This type of environment allows the unique and diverse talents of each employee growth opportunities and fosters community. "I love the people I work beside;" he shares. "They are practically my family away family."  
Outside of work, Mohammed likes to spend the time with his wife and son in Canada's beautiful parks, lakes and mountains. He also keeps busy as an active member of the Bangladesh community in Saskatoon, and he regularly volunteers at Saskatoon Folkfest, the heritage language school, he is an active board member of non-profit organization call Proyash International Inc., and supports improved education and opportunities for disadvantaged children and youth in Bangladesh.