Working at Canpotex provides career opportunities where employees can learn, grow, and develop.
Canpotex is a local organization with global reach, inspiring employees to collaborate, innovate, and succeed. We create leadership at all levels, promote a safe working environment, and embody strong ethics and values.
Why Canpotex?
Headquartered in Saskatoon with three international offices, we are one of the world's largest suppliers of potash overseas. On behalf of our Shareholders, Mosaic and Nutrien, we market and deliver Saskatchewan potash, a valuable fertilizer nutrient, to millions of fields and farmers globally - ultimately helping the world grow more food. 
We offer:
Situated in the vibrant Saskatoon area of River Landing, occupying a spacious, world-class contemporary office building that supports our culture. We proudly offer a highly flexible hybrid-work environment that encourages a flexible work-life balance while promoting meaningful connections with colleagues and stakeholders. We are passionate about ensuring food security for young people through our community investment program that allows our employees individual volunteer opportunities. We proudly offer a competitive total rewards package, career growth opportunities and the experience to collaborate with global colleagues and customers. 

Click here to see why Canpotex was named one of Saskatchewan's Top Employers in 2022.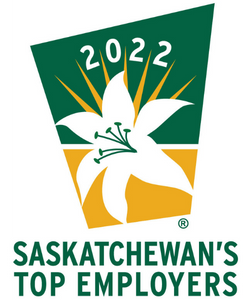 People and Inclusion
People are the heart of any organization. Canpotex is a global community of diverse backgrounds and cultures. We promote inclusion, collaboration, and innovation for all employees, building a strong, effective, and high performing team. We value diversity, equality, and teamwork. We provide employees opportunities to be bold and innovative. 
We work and collaborate in more than forty countries worldwide. We value cultural competence and strive to conduct our business in a way that respects the customs of our employees and customers. We offer programs and benefits to support our employees' overall health and wellness.
Leadership and Learning
Canpotex is committed to building a highly skilled and engaged workforce and a culture of performance achievement.  Leadership and learning is our commitment to investing in our people. 
Our leadership and learning initiatives reflect and support our dynamic business.  At Canpotex, everyone is a leader. We believe all employees contribute to our success, which is reflected in our overall vision, mission and values.
We invest in individual and role-specific learning, department specific learning, and offer a variety of programs corporate wide.
Our learning approach is: