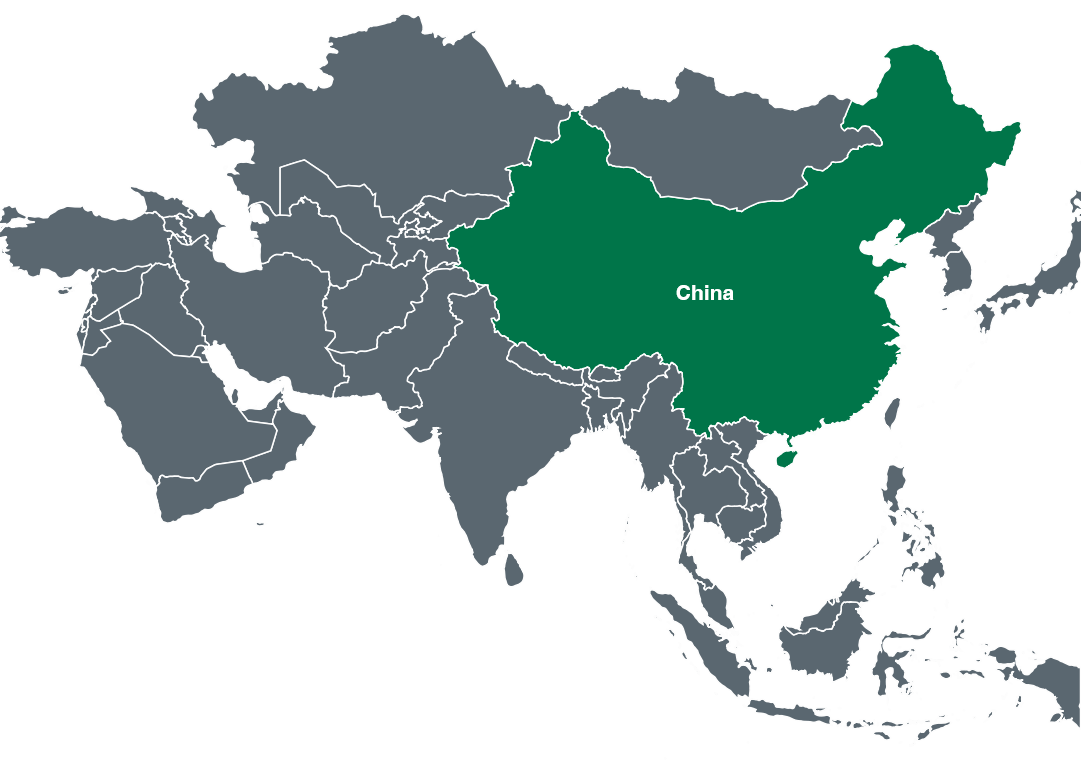 China, the world's second largest potash importer, uses more fertilizer than any other country. This is not surprising, seeing as China has the largest world population, the second largest GDP, and a growing middle class. As the country's standard of living increases, more people are able to afford higher quantities of animal protein, and fruits and vegetables. This improvement in diet increases the need for balanced fertilizer application and modern farming practices to increase the amount of food that is grown on the existing cultivated land base (9% of the world's cultivated land area).  
Canada was one of the first countries to supply potash to China in 1972. The late Premier of China, Mr. Zhou Enlai encountered Canadian potash at a trade exhibition and proceeded with a trial order of 23,000 tonnes. Since then, Canpotex has sold and delivered over 45 million tonnes of potash, making us one of Canada's top exporters to China.
Canpotex has also helped educate its customers in China on how best to use potash to increase crop yields and improve food production through various farmer education programs. Since 1983, we have invested over US$30 million in these programs.
Further, in 1986, Canpotex and the Government of Canada jointly funded a pilot bulk blending plant in South China, which continues to purchase its potash requirements from Canpotex; this was the first ever bulk blending plant built in China.
Sources: Knoema, World Bank, CRU International Ltd., PotashCorp, United Nations, and Canpotex