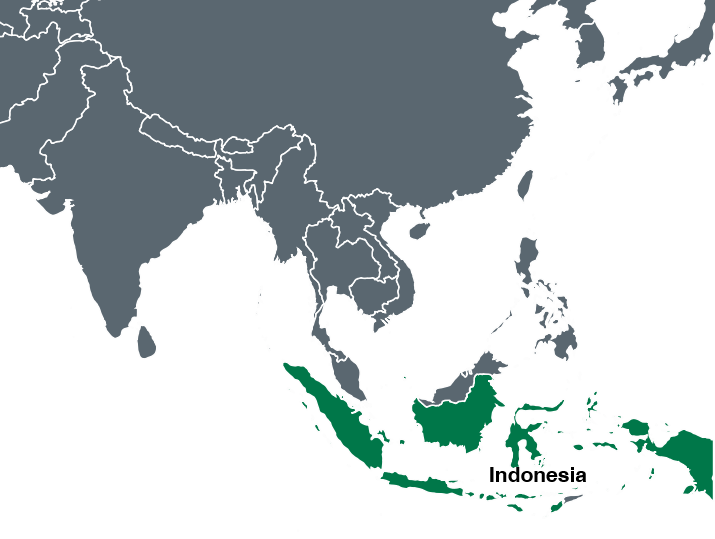 Indonesia is the fastest growing potash market in Southeast Asia, currently ranked fourth in the world. The majority of potash in Indonesia (approximately 70%) is applied to oil palm crops, with the remainder applied to crops such as rice, maize, soybean, rubber, fruit and vegetables. The palm oil industry is a key driver of Indonesia's economy, and potash plays a key role in its growth.
Indonesia is the world's largest producer of palm oil—a popular vegetable oil that is used in cooking and food products, soap and cosmetic products, and also in the production of biofuels. The oil palm crop requires ample potash in order to help the plant attain a high fruit yield. Additionally, potash helps plants to be more pest and disease resistant.
Canpotex has supplied Indonesia with potash since 1972, for a historical total of nearly 20 million tonnes. Today, Canpotex is the second largest Canadian exporter to Indonesia – and with Indonesia having the world's fourth largest population, we are proud to have helped make a difference in this growing country and its agricultural and economic industries.
Sources: World Bank, United Nations, IMF, and FAO